Staff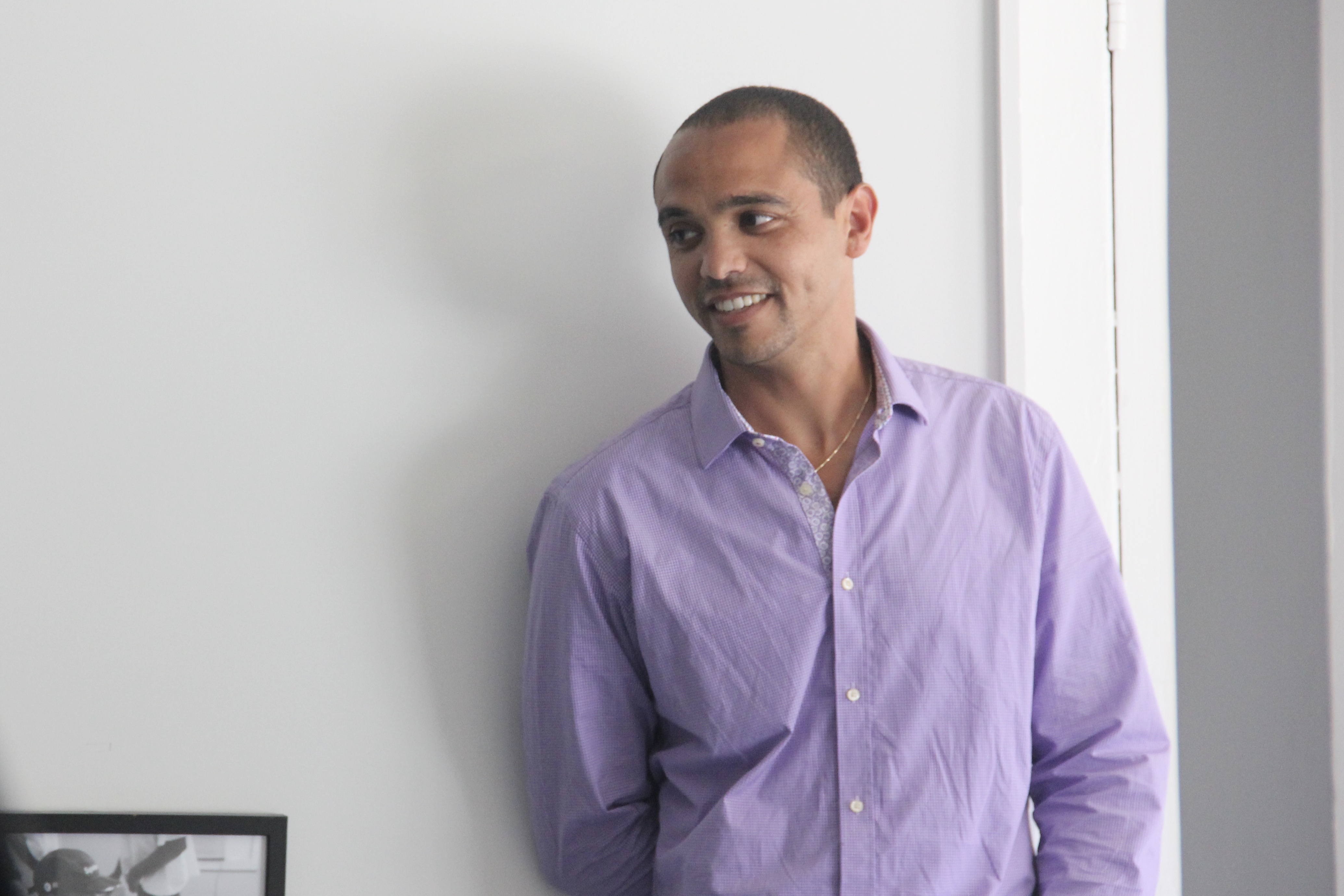 Rob Jackson, Executive Director: A Hip Hop artist, educator and youth advocate, Rob Jackson is a representative of Oakland's multicultural community. He received a Bachelors Degree in Liberal Studies with an emphasis in Ethnic Studies from San Francisco State University. With extensive background in the field of Education and expertise in curriculum development, Rob co-founded Beats Rhymes and Life in 2004 to serve the mental health needs of youth of color. With over ten years of experience working with marginalized youth, and fifteen years as a Hip Hop Artists, Rob has helped BRL bridge the worlds of mental health and urban culture to effectively serve youth throughout the Bay Area and the Bronx, New York. As BRL's Chief of Staff, Rob is responsible for staff development and ensuring program fidelity.
Email: rob@brl-inc.org
---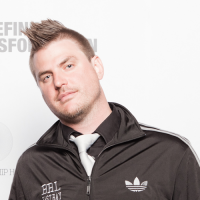 John Gill, ACSW, Chief Operating Officer: John is a product of Pennsylvania State University (Human Development and Family Studies Bachelors 2000) and the Smith College School of Social Work (Masters in Social Work 2007). He relocated to Oakland from the South Bronx, New York where he worked for 8 years in a clinically based CBO in the community of Hunts Point. John brings his expertise in clinical social work with youth and families involved in Foster Care and the Juvenile Justice System, as well as a vast knowledge in organizational development. Since he joined BRL's administrative team, he has helped the organization develop key infrastructure and secure funding. As Chief Operating Officer, John works closely with the administrative team to ensure the everyday operations of programs, as well as new programmatic strategic initiatives. John also serves as the Dean of the BRL Academy.
Email: john@brl-inc.org
---
Eugene Stovall, MA, Teaching Artist: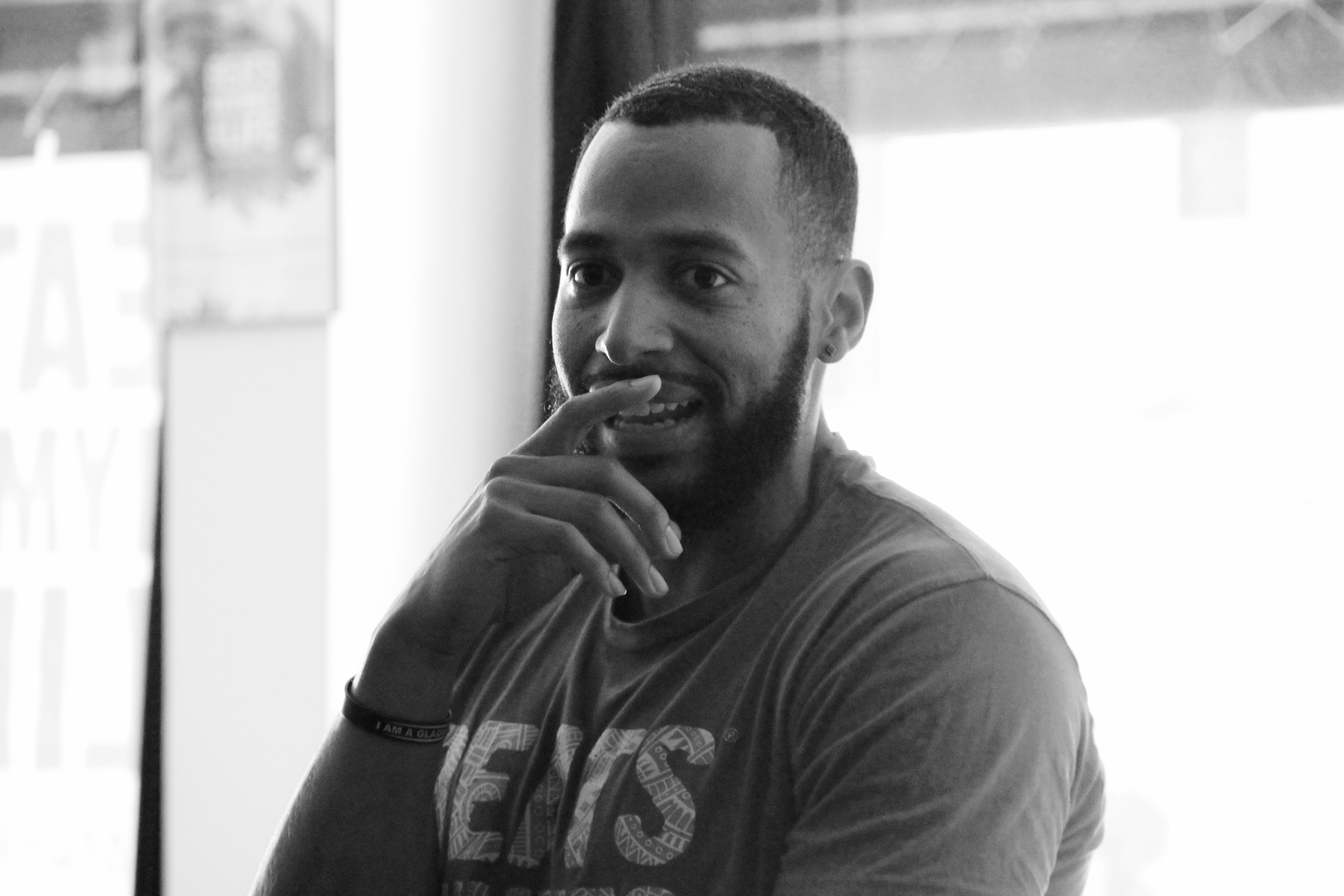 Bios coming soon.
Email: eugene@brl-inc.org
---
Jonathan Kim, Operations Manager: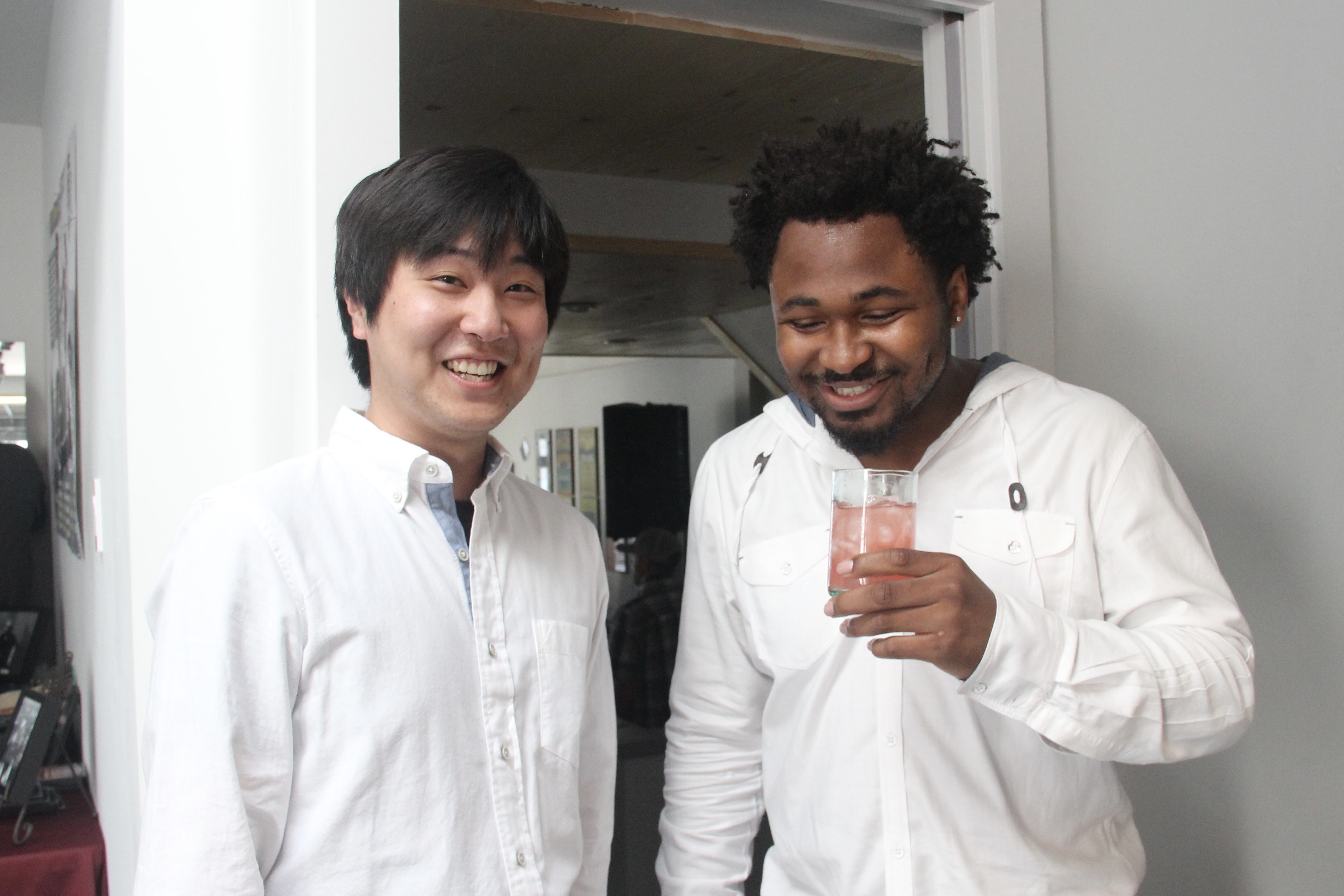 Bios coming soon.
Email: jonathan@brl-inc.org
---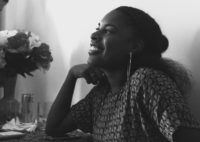 Malkia Chionesu, Training Director and Administrator:
Malkia is an Oakland native and strives to uplifts her community with her positivity and light. She has been involved with countless organizations around the Bay Area since her high school years. During high school, she was heavily involved in theater arts, teaching workshops and acting in several theatre pieces she co-created. In her early college career, she co-facilitated ethnic studies and professionalism courses where she developed curriculum. She brings a variety of skills to the Beats Rhymes and Life, from her years in administration, teaching experiences and her being so versatile. With her versatility, it gives her the ability to have a unique role in being apart of the management team as an administrator and Training Coordinator. She is a graduate of California State University, East Bay and has a degree in psychology. Malkia is continuing her education in Industrial- Organizational Psychology.
Email: malkia@brl-inc.org
---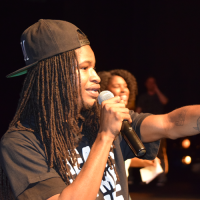 Damonte "Monte" Wilson, Teaching Artist: A resident of East Oakland, Damonte first joined BRL in 2008 while attending Oakland High School. Damonte knew at a young age that he wanted to be a Hip Hop artist but it wasn't until he joined BRL that he realized he could use his music as a vehicle for healing and social change. After completing BRL's Hip Hop Therapy program at Oakland High School, Damonte worked closely with BRL staff to develop the BRL Academy, a pilot aftercare/social work pipeline for Transitional Age Youth. Currently, Damonte is a social work intern in the BRL Academy where he serves as a peer counselor in numerous Hip Hop Therapy programs. Damonte is also pursuing his music career and curriculum development for the organization.
Email: damonte@brl-inc.org
---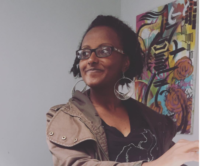 Tez Bekele, Program Director: 
Bios coming soon.
Email: tez@brl-inc.org
---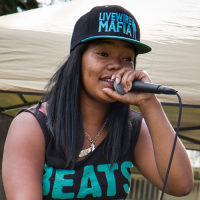 Haniyah "Askara X" Muhammad, Teaching Artist: Haniyah has earned a reputation a fierce MC in the Bay Area Hip Hop community. She joined BRL in 2008 and has been featured on many albums where she uses her music to bring attention to the issues plaguing her community. Through her music and in her work as a peer mentor, Haniyah is committed to showing a more positive image of women of color. She is also a proud mother.
Email: haniyah@brl-inc.org
---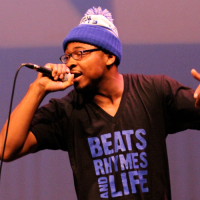 Cameron "Dizzy" McGowan, Academy Artist: Cameron joined BRL in 2010 after being inspired by his old brother, also an alumni of BRL. Cameron is currently enroll in college and works as a peer mentor part-time in BRL's Hip Hop Therapy programs where he uses his talents as MC to inspire and mentor other youth.
Email: cameron@brl-inc.org
---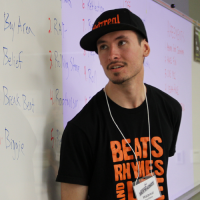 Ben "Watzreal" White, Teaching Artist and Clinician: Ben White is an Academy intern who primarily co-facilitates groups in San Francisco as an artist. With three years of experience, Ben White is well rounded in teaching youth the language of hip hop, offering clinical services and merging the two together. During his three years he has worked with youth in treatment based schools, foster care, truancy programs, high schools and after school programs. With a B.A in Child Adolescence Development, Ben building with BRL and working on his music career.
Email: ben@brl-inc.org
---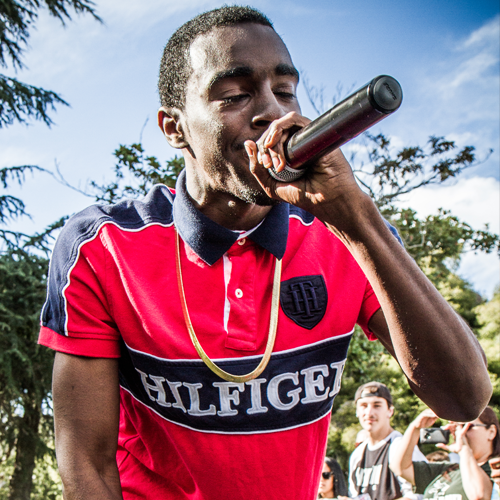 Lemondre "SK" Bailey, Teaching Artist:
Bios coming soon.
Email: lemondre@brl-inc.org
---

Danielle "Day Day Rockstarthug" Dooley, Academy Artist: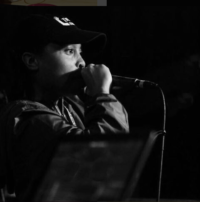 Representing the east coast, Danielle Dooley, also known by her stage name Day-Day, is an emcee currently residing in Oakland, CA. Influenced by artists such as Tupac, Da Brat, Left Eye and Lauryn Hill, Day-Day began to write rhymes to tell her story. With a unique sense of fashion and lifestyle, she coined the image "Rockstarthug". Day-Day has been featured on the 2013 Dope Mixtape released by Bay Area record label, Slapaholickz, and has performed around the Bay Area, sharing the stage with local artists and Hip Hop legend KRS-1. Through her music she aims to promote messages of self-expression, acceptance, and to live a life free of judgement. Her EP, "My Introduction", was released in 2014. In 2015 she has done features for local Bay Area artists. She is currently in the process of making her debut album "Tortured Souls" that will be set for release in 2016.
Email: danielle@brl-inc.org