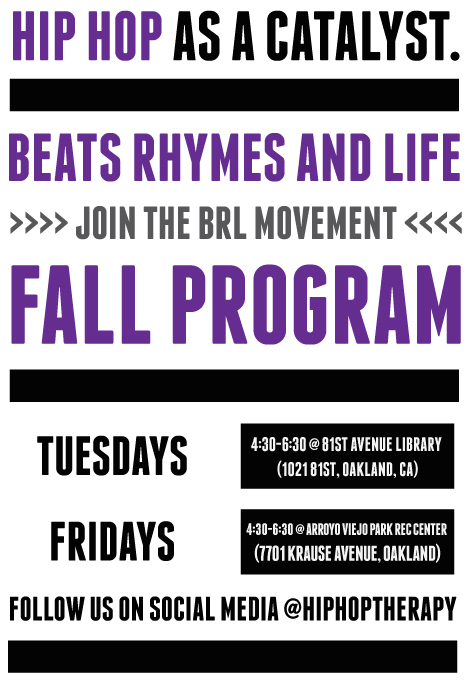 FREE Fall Hip Hop Therapy Program and Workshops for Young Men between the ages of 12-19:
Write and Record with BRL Staff and Alumni 
Perform at BRL Winter Youth Showcase

Produce your own original music 

No previous experience needed

to apply
Sign up today below
Beats Rhymes and Life, Inc. has partnered with Oakland Public Library and Oakland Parks and Recreation Department to bring Hip Hop Therapy to East and West Oakland! This project will seek to create a much needed outlet for Oakland's Youth and "re-imagine" how the City of Oakland and its partners can come together with youth to build a movement towards mental health and well-being. This collaborative project could not be possible without the generous support of its partners and the California State Library .